Residential Moves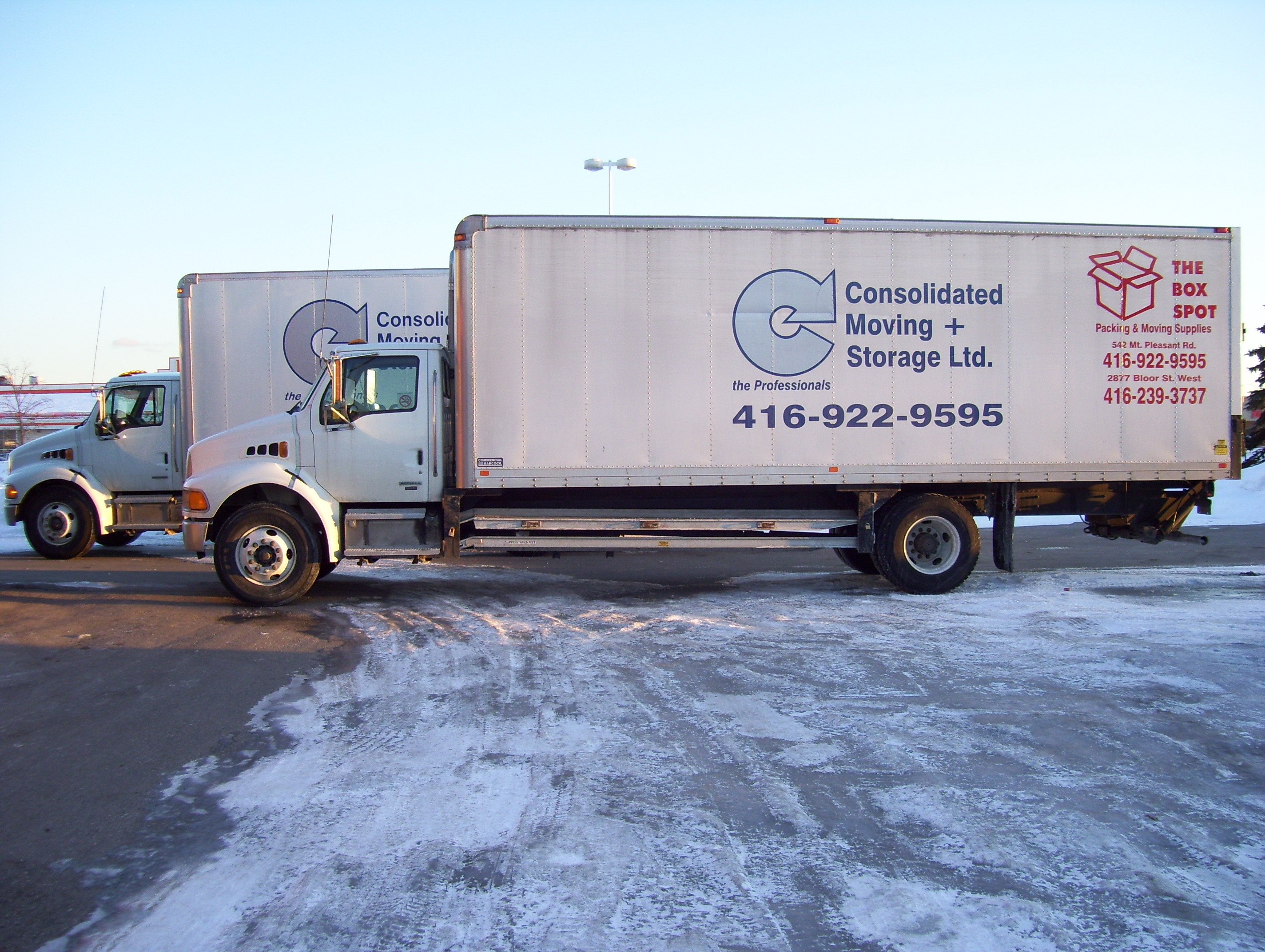 At Consolidated Moving & Storage, we are well known for our professional Residential moving services.
Residential moves are costed on either an hourly basis or a
flat rate quotation; Pricing is based on the number and actual size of
the items to be moved, as well as the number of movers
required. Each relocation is different - some clients may need
to move several pieces, some an apartment or condo content,
or some a full six bedroom home - It really doesnt matter as each
move is handled in a professional manner from start to finish.
We all know that moving can be a very stressful time and although
many moves are for "happy reasons" this doesnt change the
fact that the client will be going through a major upheaval. At Consolidated we appreciate this and understand that the average
client moves only four or five times in a lifetime so each move
is really a full life change. Compound that with renovations that
can run behind schedule, or flooring on back order, and it is
easy to see how any client could be easily stressed, and the
last thing they need is a bad moving experience.
Consolidated Moving & Storage takes pride in the fact that we
have actually moved several generations within families and much
of our Residential Clientele is from referrals. A Quality experience is appreciated when one hears or reads of the "Moving Horror Stories" in the Media.
When scheduling a Residential move there are certain details to be considered and planning your move is always the most important part of every move. Planning has become a specialty for Consolidated Moving & Storage. From providing packing advice, proper packing materials and experienced full time employees we make sure that every
possibility is anticipated and do our utmost best to make sure
that every need is met. From start to finish we will handle the details - even if only to answer a worrysome question to put the client's mind at ease.
Please read some of our client references and then call us today for a Free Personal Consultation.
We make storage easy and affordable:
call us today or request a free consultation.
Clints Testimonials
"Dear Jackie, I am writing to thank you for once again providing the best possible service to my clients who recently moved into SAHIL at 1387 Bayview Ave. I have now referred 15 of my senior clients to you who are downsizing and moving to one of the areas local seniors' condo buildings. Without exception each one of them has taken the time to call me and thank me for making the recommendation to use you. I have added your company to my own web site www.LiveinLeaside.com because I feel so strongly about this. People should know that there are no fees paid to me for these leads. I use you because it adds value to my own business."
Roy St. John
Broker & VP REMAX Condos Plus Corp


Hello Jackie:
Just to let you know that all went very well during my Mothers move. The moving team was efficient, polite and hardworking.No items damaged or scratched - the team was highly professional and organized. End price was very reasonable - thanks.I would like to extend my thanks to you, Marvin and the boys. I will not hesitate to recommend your services and the services of Consolidated Movers to anyone asking about or needing movers.
Sincerely,
Bruno Di Chiara
For Elisa Bonifacio


Hi Jackie:
Just a quick note to let you know that my mother's move on Friday went extremely well. The gentlemen who were responsible (Marvin, Gavin & Tom) were obviously moving professionals. They were very pleasant, helpful, and did whatever they could to make the move go as quckly and easily as possible. Additionally, not one thing was scratched, broken or damaged in any way. I had been dreading the move, but can honestly say that these guys made it go so smoothly and seamlessly that my stress level was reduced significantly from the time they got started. I used Consolidated when I moved back in 1987 and was impressed by the people who moved me back then - and you have obviously maintained the same level of competent and friendly people in your employ. So - on behalf of my mother and me, thanks to you and the guys for making a stressful time a lot less stressful. Great job!
Pat


We did want to get this letter of thanks to you weeks ago, but moving into our home so close to the holidays, and still dealing with deficiencies meant delays in getting to our paper work. We cannot tell you how much less stress we felt with our move because Marvin, Gavin and Ryan were on the job. They were so pleasant to work with and as we fully expected took great care with all of our things, and especially in the newly painted house .... please let the fellows know how grateful we are for their exemplary efforts.
Dana and Darrell